VIMP 4.4 includes many new features and improvements. Read below what has changed.
Livestream function enhancements
Livestreams can now be published time-controlled and restricted with role permissions (analogous to "regular" media).
Channel-Funktionserweiterungen
Auch bei den Channels gibt es diverse Funktionserweiterungen, z.B. eine kompaktere Channel-Übersicht im Frontend und eine manuelle Sortiermöglichkeit der Channel-Medien.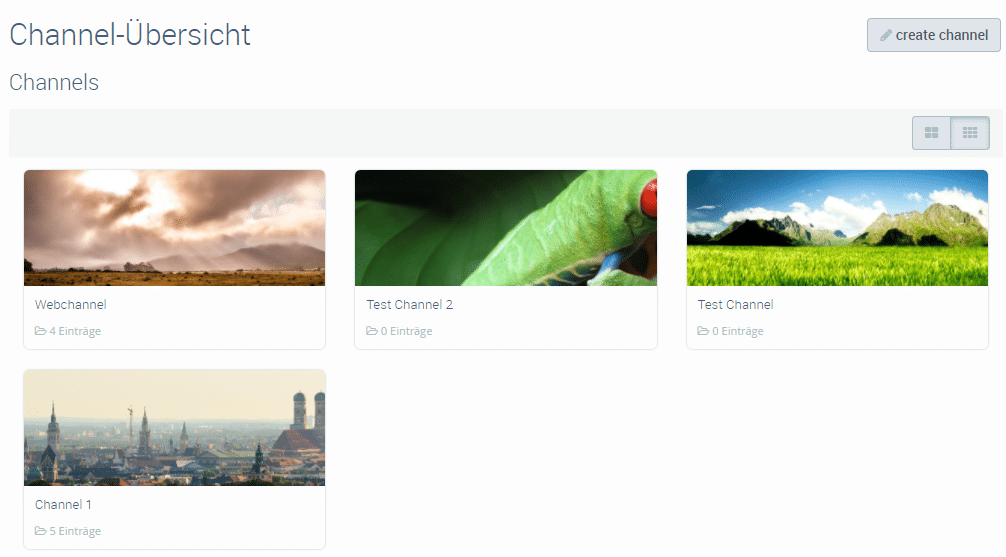 Automatic role mapping for SAML authentication
As already for LDAP groups, you can now configure role mapping for SAML groups as well, which assigns users directly to a VIMP user role based on corresponding attribute values.
Backend improvements
We have incorporated further useful improvements in the backend. In addition to the display of storage space utilization in the dashboard, you will now also find additional statistics that provide you with the most important key figures at a glance.
The configuration was partially visually upgraded, and media whose formats are still being transcoded in the background are now marked in the media list. You can access all ViMP log files directly from the backend via the new log file manager, and configuration options have been further summarized and regrouped. In addition, you can further individualize access for users via additional backend role permissions.
New API methods
Some methods have been added to the API or existing methods have been extended.
Transcoding WebService Support
The Transcoding Webservice was developed by the FH Dortmund and accelerates the transcoding of your media on the one hand by outsourcing the transcoding to an own server and on the other hand by supporting graphic card based transcoding (GPU transcoding). With VIMP 4.4 you now have the possibility to connect the transcoding WebService to VIMP with just a few clicks.
Revised webchannel function
From now on it is possible to define any number of channels as webchannels. Webchannels can be shared from your intranet to the public internet.
Support for oEmbed
With oEmbed we offer another possibility to embed VIMP videos into other websites.
Further innovations and important notes
The list of new features and improvements in this release is long. Some more of them are e.g. media comments per media activatable, PDF fullscreen button, search by category name, email notifications per user account activatable.
In addition, VIMP 4.4 of course again contains technical innovations "under the hood", which we describe in detail in this article.
Read more about the complete list of new features in our release notes or contact us with any questions via our contact form or by phone at +49 (0) 89 1200 1020.