Besides global playlists and the connection to Elasticsearch, VIMP 5.1 offers many other new features and improvements. Read below what has changed.
Video transcriptions and automatic subtitle creation
We are pleased to offer you from now on an easy way to have uploaded videos transcribed automatically and to have subtitles created automatically.
By connecting to a professional transcription service, you will receive high-quality speech-to-text results that you can also edit later in VIMP. Contact us for more information!
Global Playlists
You know playlists in VIMP for a long time. Until now, however, their use was limited to the WebTV module. With VIMP 5.1 we now introduce the global playlists. You can manage them from any video page, adding or removing videos with just one click. Of course, you can also embed your playlists in other websites or share them with other people. Each user can create as many public and private playlists as they want.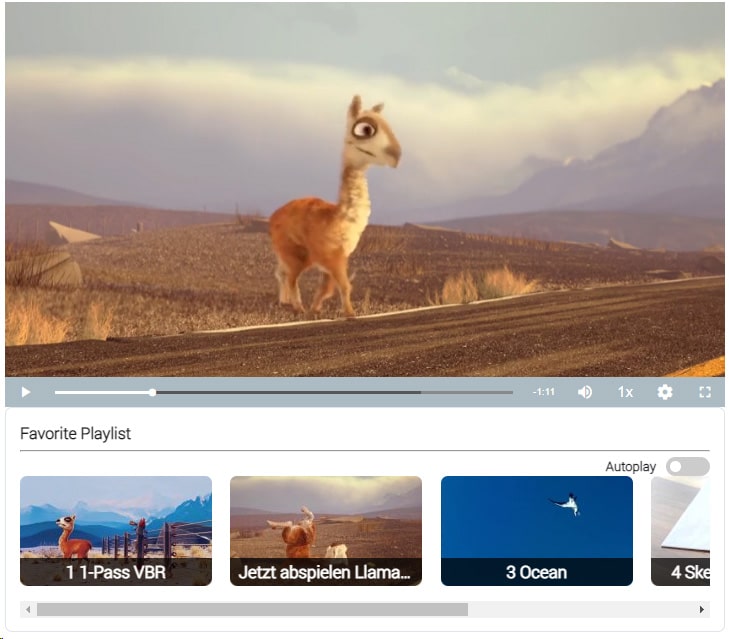 ElasticSearch Connection
ElasticSearch is already used in many companies. Now you can also map VIMP search using ElasticSearch. ElasticSearch is a powerful search engine that can be run on your own servers.

Improved subtitle editing and subtitle creation
As part of the connection to the transcription service, we've also completely reworked subtitle editing. You can now add new subtitles easily via a form and edit existing subtitles just as easily. When the video plays, the input automatically jumps to the corresponding subtitle entry and the player scrolls along in Picture-in-Picture (PiP) mode.
Performance improvements
Once again, several performance screws have been turned in this version. Independently of ElasticSearch, not only the search, but also the entire database access has been optimized. Also in the backend, the administration lists are now loaded faster.
Further innovations and important notes
The complete list of all changes can be found in our VIMP 5.1 changelog.
Furthermore, VIMP 5.1 again contains technical innovations "under the hood", which we describe in detail in this article.
Read more about the complete list of new features in our release notes or contact us with any questions via our contact form or by phone at +49 (0) 89 1200 1020.