VIMP 5.2 offers numerous optimizations "under the hood" in addition to new useful features. Read here what has changed.
Tag Management
With the new Tag Management in the administration area of VIMP, you can comfortably manage all tags that users have entered. You can edit or delete existing tags and add new ones.
Transfer media
Every now and then there may be a need to transfer media from one user to another. Until now this had to be done by an administrator, from now on your users can also transfer their media to other users independently.
As a user, you make a request to the user to whom you want to transfer the media.
If the user confirms the request, the medium changes ownership.
Extended comment functions
Own comments on media, livestreams or blog posts can now be edited or deleted by the users themselves.
In addition, friends can be linked in comments. Such tagged users will receive a notification so that they are made aware of the respective post.
Subcategories visible instantly
On a category page, all subcategories are now immediately visible and retrievable in their hierarchy.
So, in addition to the hierarchy in the category menu, you now get a hierarchical overview of all categories that are still nested below on every category page that has subcategories.
Template Manager
The new Template Manager lets you conveniently make CSS adjustments directly from the administration area – including a preview so you can immediately check if everything fits.
It is no longer necessary to make adjustments directly in the corresponding CSS file. This is automatically created for you and managed update-safe.
Usability and design improvements
Numerous design and usability improvements have been incorporated into VIMP 5.2.
The Ocean template was adapted to the new VIMP color scheme. In addition, the burger menu of the smartphone layout was substantially revised and usability was also improved in other areas, such as e-learning in particular.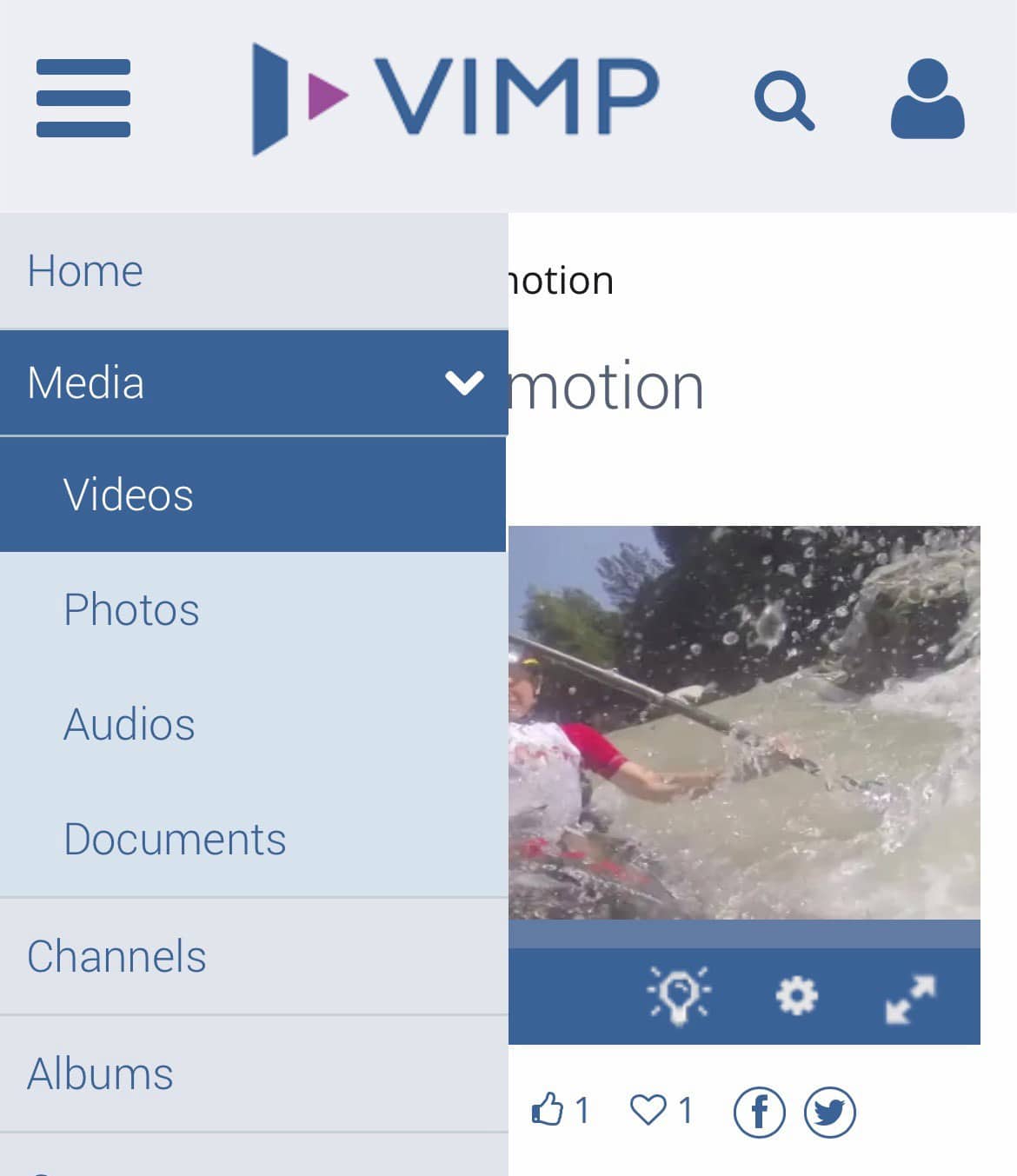 Further innovations and important notes
The complete list of changes can be found in our VIMP 5.2 changelog.
All technical innovations of VIMP 5.2 are explained in this article.
Read more about the complete list of new features in our Release Notes or contact us with any questions via our contact form or by phone at +49 (0) 89 1200 1020.