Our new release VIMP 5.4 offers you new filtering options, a token-based upload and a "Continue Watching" function as well as other useful optimizations and improvements. Read below to see what has changed.
Continue Watching
From now on you can provide your users with a "Continue Watching" box in VIMP. There all already started videos are stored with the timestamp where they were paused last.
The videos are saved in a separate section within the start page and in a separate tab in the user profile of the respective user.
Once the video has been played in full, the entry is automatically removed from the list. Users can also delete saved videos manually at any time by clicking the delete "X" in their user profile.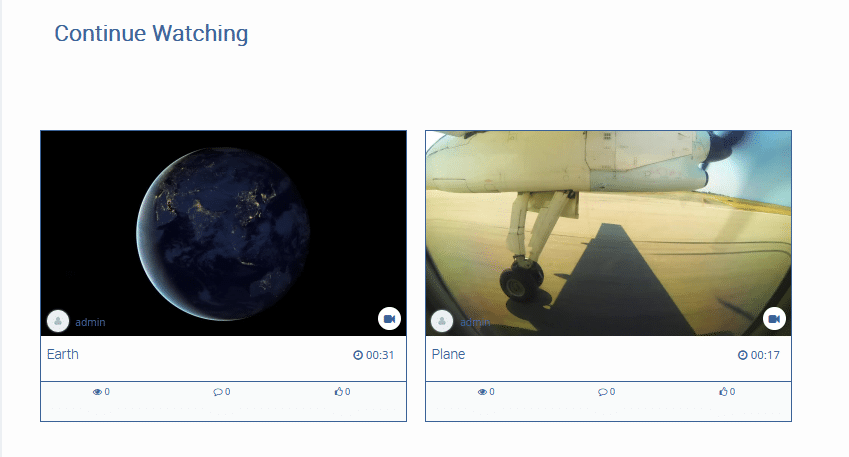 Token-based upload for guests
To allow guests of your VIMP platform, who do not have an account, to upload media, you can enable the upload via so-called tokens. Administrators can generate multiple token lists and tokens in the admin panel of your platform via the token management, which you can then make available to your guests.
As soon as guests who are not logged in then switch to the upload form, they have to enter their token and can then upload their media to the portal, depending on the limit set. When creating token lists, administrators can specify exactly which editing options they want to offer guests when uploading.
The prerequisite for guest upload is that your video platform is accessible without a pre-login.
Category filter and time filter
To enable users to filter content even more easily and clearly, VIMP 5.4 now offers the option of activating a category filter and time filter in the portal.
The category filter can optionally be switched on in the media overview and displays all categories of the 1st hierarchy level in a horizontally scrollable bar. When clicking on a category, only the media assigned to the category are displayed.
In addition, media can be filtered using a time filter. Here, users have a division into different time periods at their disposal.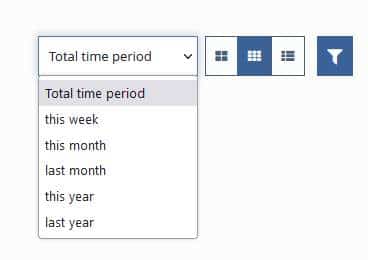 Upload separate thumbnail images
Previously, thumbnail images for the different areas channels, groups and learning courses were automatically generated in VIMP based on the uploaded cover image, which sometimes leads to the fact that the cutouts in the preview images do not achieve the desired result. To counteract this problem, as of VIMP 5.4 separate thumbnail images can be uploaded for channels, groups and learning courses.
If no separate thumbnail image is uploaded, it will still be generated automatically.
Adaptations of the sidebar in VIMP
With VIMP 5.4 we now offer you more options to customize the left sidebar in your portal. Via the administration area you can define the order and the visibility of the navigation elements. In addition, the sidebar can also be completely hidden, provided that you use the horizontal alignment of your main navigation. This expands the grid of your video platform to the full width of the screen, giving much more attention to the media content.
Further innovations and important notes
The complete list of changes can be found in our VIMP 5.4 changelog.
All technical innovations of VIMP 5.4 are explained in this article.
Read more about the complete list of new features in our Release Notes or contact us with any questions via our contact form or by phone at +49 (0) 89 1200 1020.